Before America Singer's story began, another girl came to the palace to compete for the hand of a different prince….
Don't miss this digital original novella set in the captivating world of Kiera Cass's #1 New York Times bestselling Selection series. This prequel story takes place before the events of The Selection and is told from the point of view of Prince Maxon's mother, Amberly. Discover a whole new Selection with this inside look at how Maxon's parents met—and how an ordinary girl named Amberly became a beloved queen.
Rating: 1/5 Stars
"Because if it was a choice between him or me, I didn't think I'd be able not to put him first."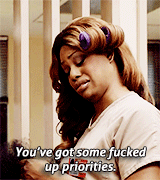 Ok… what the heck did I just read? I've always found The Selection series to be a fun and goofy read, perfect for when you are in a reading slump and need something quick to pull you out. That being said, I don't take many aspects of it seriously (there's hardly a doubt from the beginning of which guy America will end up with, or the crazy and silly rebels attacks).
So when I saw this novella from Queen Amberly's point of view about how she became Queen I thought, cool! But no, it was far from it, it was all oh so over the place!
This is not the story of a woman finding love. This is the story of a delusional and emotionally dependent girl, who finally meets her obsession for the last 7 years or so, only to find out he's an absolute asshole who wants to use her.
Really, right from The Selection you can see that the relationship between Maxon's parents is odd. His father is too "cruel" and his mother too passive.
This story is no different, there's nothing sweet or cute about it. Clarkson wants a woman who would do what he wants, when he wants it and without putting up a fight.
"If I ask you for something, you give it to me."
And he gets a beautiful little lamb who does his every bidding without a second thought!
"He eyed me a moment longer, as if to reinforce the point. But his command was all I needed. I'd never not do anything he asked me to."
This relationship is unhealthy as hell, Clarkson doesn't want a wife, he wants a thing that follows his every order and Amberly is the person perfect for it.
The fun in this novel was all lost on me because I was too disturbed by this "romance" to enjoy anything.